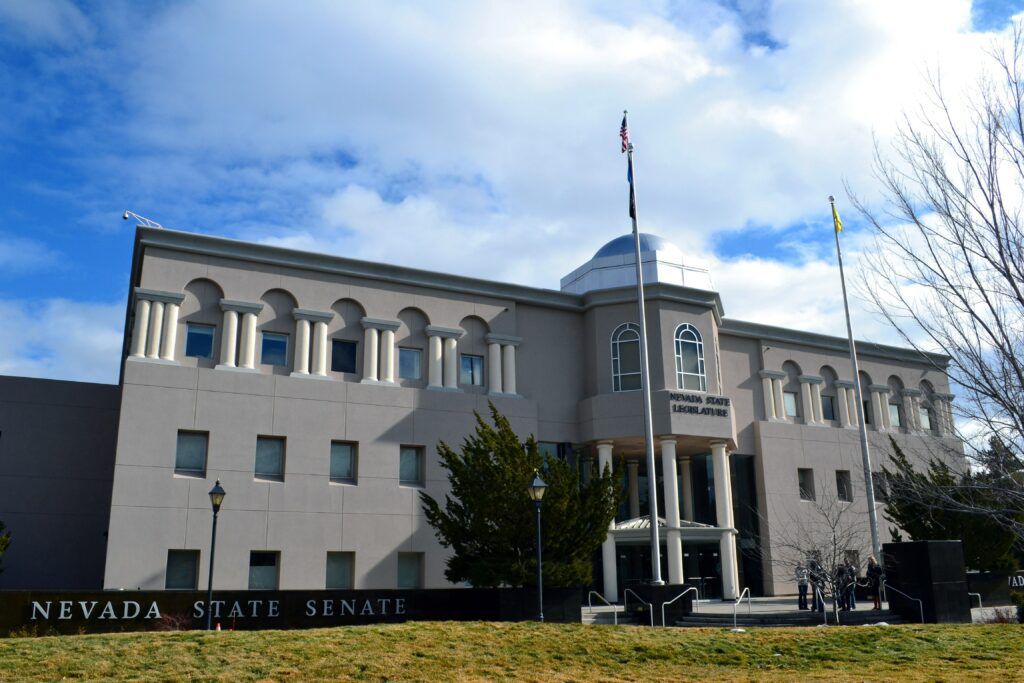 The State Legislature meets for 120 days every other year. The hard work of volunteers during the campaign season got Labor allies like Governor Steve Sisolak Elected. The hard work paid off when bills were passed that will bring more jobs and better pay to the entire State's workforce. Labor has a big part in setting the agenda in Nevada because of the positive impact on job security, equitable pay, and economic development has on the entire Community. The best way to ensure more jobs in Nevada is to register to vote and participate in the process.
Assembly Bill 385
Assemblyman William McCurdy took leadership of Assembly Bill 385. This bill requires the Executive Director of the Office of Economic Development to meet with the Southern Nevada Enterprise Community Board. Created in 1994, the Board is directed by a designation by President Clinton to identify projects that may be eligible for government funding, and request appropriations for those projects from the Clark County Board of County Commissioners, the Las Vegas City Council and the North Las Vegas City Council or the governing boards of their respective redevelopment authorities. The Board ensures that the needs and opinions of the residents of the Community are reflected adequately by the Project and any additional projects assigned to the Board. Increasing communication between the Southern Nevada Enterprise Community Board and the Governor's Office will help identify new opportunities.
Senate Bill 358
Many members are working on renewable energy projects. Senate Bill 358 sponsored by Senators such as Chris Brooks and Nicole Cannazzaro will bring more jobs like these. Passing Senate Bill 358 makes it official State Policy to encourage and accelerate the development of new renewable energy projects for the economic benefits provided to the people of Nevada.
Senate Bill 207
Also Supported by Senators Brooks, Cannazzaro, and Denis too, Senate Bill 207 directly addressed Nevada's Workforce. Senate Bill 207 affirmed that a skilled workforce in construction is essential to the economic well-being of this State. Continuing, to express that apprenticeship programs are a proven method of training a skilled workforce in construction. The legislation enacts requirements for using apprentices on the construction of public works to ensure the availability of a skilled workforce in construction in the future. This means there will be more opportunities to improve membership involvement on public works.
Senate Bill 350
The Nevada Promise Scholarship provides financial aid to students attending any of the state's four community colleges: College of Southern Nevada, Great Basin College, Truckee Meadows Community College, or Western Nevada College. In order to be considered for an award, interested students must complete the Nevada Promise Scholarship application, apply for admission to their college of choice, file a FAFSA (Free Application for Federal Student Aid), and work with mentors and perform 8 hours of community service all by set deadlines.
Assemblymen Edgar Flores, Richard Carrillo, and others joined Senator Mo Denis' efforts to improve the Promise Scholar by no longer requiring the scholarship to be renewed each year of eligibility, and changing the required amount of community service from 20 hours to 8 hours before receiving a scholarship and 8 hours each semester among other clarifying changes. To earn a promise scholarship, a student must be a Nevada resident when enrolling at the Community College in which the scholarship is being used and must have a high school diploma or General Equivalency Diploma (GED) before starting College, by age 20. Once enrolled in the program, students must participate in mentorship, training meetings, and community service to stay eligible. Applicants are strongly encouraged to file the FAFSA documents at studentaid.ed.gov as soon as possible. Students receiving the Promise Scholarship need to enroll in at least 12 credit hours in an associate degree program, a bachelor's degree program, or a certificate of achievement program.